BIOS... MEET THE BAND
SOUL FIRE &  HOT STUFF BANDS
Available for TRIBUTE ACTS, FESTIVALS, WEDDINGS, CORPORATE EVENTS, NIGHT CLUBS, DANCE PARTIES, PRIVATE PARTIES, CRUISE SHIPS, AND MORE!!
JOE GIGLIELLO
~ Fearless Leader ~ Drums ~ Vocals ~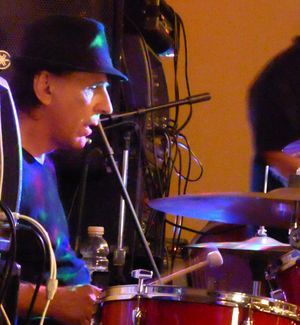 Joe G started his professional career in 1973.  He began a four year tour playing R&B and top 40 music with the band "Astrix".

In  1975 Joe formed the band "Upper East Side" and toured for two years from New York to Florida. Following in 1977 Joe formed a dance band called "East Coast Committee" and spent two more years touring.

In 1980 Joe joined the band "Flavor" that signed with "Jamie Records" playing local concerts. Joe also appeared on "The Jerry Blavit Show" (in Philadelphia) and recorded an album in the old "Capital Records Studio" with "Flavor".  He also landed a spot in the 1982 movie "Bronx Warriors 1999".


After moving to Florida he joined the band "Dillinger" and performed throughout the Daytona area with them and other various local bands. Then, near the end of  2006, Joe decided to re-form "SOUL FIRE". By taking time to find the right personnel line up and near endless practices, Joe has  produced one of the best bands in the area,  performing  the best of Motown, Funk, Blues, Soul and Classic Rock. 
NICOLE MARIE DOLISON
~ Star Child ~ Lead Vocalist ~ Disco Tribute Diva ~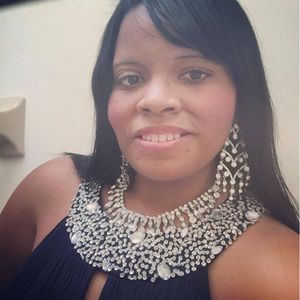 Nicole has been singing since she was three, just before she started talking.   She was born in Mt. Holly, N.J. raised by Claude and Edith Dolison. 
Nicole enjoys writing songs and making up her own lyrics for her music.  She also loves doing duets and up-beat rhythms in music.
Nicole moved to Palm Coast, Florida in 1986 at age of 10;  and always dreamed of making singing her career.  
Her passionate voice and friendly smile made the group "SOUL FIRE" more like peace & harmony.  Nicole has a 4.5 octave vocal range and enjoys what she loves to do, and that is music.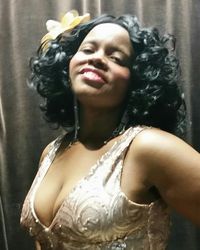 Nicole is our Featured Performer in our Tribute to Donna Summer Show.
JONATHAN ROWE 
~ Keyboards ~ Vocals ~ Soul Fire ~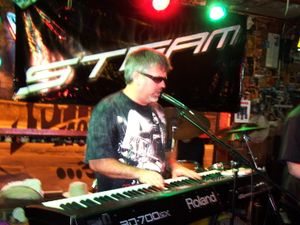 Jonathan Rowe was born in Louisville Ky, to a musically talented family.  He began learning to play piano in his teens, though his musical influences at the time were guitar players like Jimmy Page and Jimi Hendrix.  Later, he grew to appreciate a much wider range of music from  Hank Williams, Lorretta Lynn and Willie Nelson to Ray Charles, Aretha Franklin, and James Brown.

Jonathan enjoys the spirit of collaboration in music.  He feels fortunate to be surrounded by such soulful artists as are in SOUL FIRE.  "It's a pleasure to perform with them and for our fans."
Gordon Packard
~ Bass ~

Originally from L.I. NY.  He played with Grammy winning Mike Dimeo among many other successful musicians. His solid, soulful and funky bass skills have been the musical foundation of the Soul Fire sound since 2011.
ZSOLT PAUL
~ Guitar ~ Vocals ~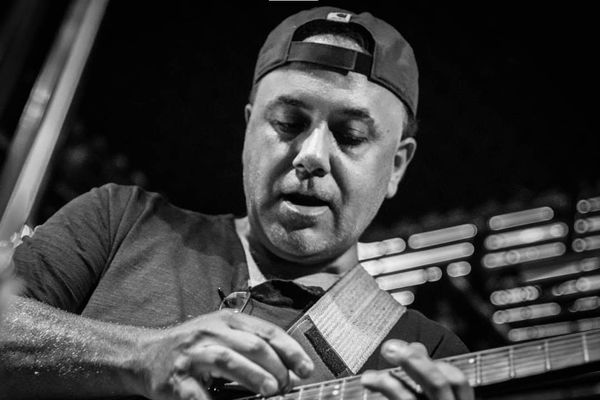 Born in Budapest, Hungary, moved to NY at the age of 16.  After some formal  classical music education in Hungary, he played mostly jazz, fusion and blues in the New York music scene for decades with some of the best musicians in the Big Apple.  He moved to Palm Coast, FL in 2017 and joined Soul Fire in January of 2022.
DANIEL FINERMAN 
~ Musical Director ~ Keyboards ~ Hot Stuff Band ~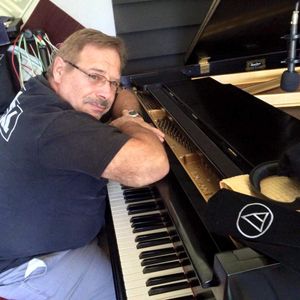 Daniel Finerman is a native of New York City. He began studying  music at the age of eight and before he had graduated high school won several classical music competitions.
The virtuosity he attained due to hours of diligent practice enabled him to become proficient not only on the piano but other keyboard synthesizers and Hammond B3 as well. He formed with his own band while still in college. Having a vast repertory of songs consisting of jazz standards to current pop hits, Daniel worked extensively in the New York Tri-State area.
He has performed with numerous popular singers which include Vic Damone, Lani Kazaan, Julius La Rosa, Toni Arden and Lou Monte. In 1989 Daniel moved to Palm Coast, Florida and continues his music career by currently playing with HOT STUFF, DONNA SUMMER TRIBUTE BAND.